Frequently Asked Questions (FAQ's) – Anti Gutter Curb
How Does KERBY™ work?
How is the driveway ramp installed?
What would you like to know about KERBY™ The best Driveway Ramp?
If your question isn't answered here, please feel free to contact us.
What configurations are there?

A 4m length is the norm. We can do 2x 2m lengths from a standard 4m length and install it as a 2x 2m split with a 300mm or so gap in the middle if you are on a budget. Or 4x 1m lengths from a 4m length. We can do judder bars if you are in a dip or a really bad roadside situation (see images). We can cut-to-size and go around any shape too! Whatever your situation, we can probably accommodate it.

What size is KERBY™?

KERBY™ is 100mm wide, by 50mm tall.

KERBY™ comes in a standard length of 4m.

However, any length can be fitted by cutting the length down to 3m, 2m or 1m lengths (typically to get around curved driveway entrances, or to add to the 4m length to make 5m, 6m, 7m lengths etc).

Here's a slither to see the shape... KERBY™ Profile Reference

Here's a sketch and the measurements... https://kerby.nz/wp-content/uploads/2023/09/KERBY™-Measurements-Sketch.jpg

Is this a temporary option, can I take it with me?

Yes! Just get me (or you can do it) to unbolt the dynabolts and lift the KERBY™up and take it to your next place.

How is this fixed down?

Hi-intensity glue to stop it sliding while I use Stainless steel dynabolts (M10 x 50mm, that won't rust) to fi it to the concrete.

Solid as! It' won't be walking away after I have finished installing.

It it strong enough?

Yes. This is 6mm T-6 Aluminium industrial-grade alloy.

See the 14 tonne truck on top of it in the images? Didn't budge.

Can it go around corners?

Yes! We custom cut smaller lengths to suit, position them, double-check, trim and fix down with dynabolts in a curve shape or in a straight length. A bit extra mucking around if it's a curve, but it really works well and the result is awesome! Check out this instal…

Can KERBY™ be powder coated?

Yes, KERBY™ can be POWDER-COATED!
Please ask for this additional service as it has to go away to the powder-coater for a few days and be in their queue to be done, but it's worth it! To view a sample of the fancy new TEFLON-TEXTURED BLACK version for a garage entrance, look from the path of 1 Falcon's Landing. It's soooooooo awesome! Adds the WOW-FACTOR to your house! Find all the colours you can imagine to match your house here: https://duluxpowders.co.nz/colour/

NB: We have to cut up straight lengths into sections to get around acute, convex or concave CURVES (which is additional material, cutting and fixing costs etc). So if you have a slight or an acute curve for an entrance/access point, calculate on 2x 2m + 2x 1m sections for example, and KERBY™ will be installed to the best fit or "look" to the curve like 1m lengths on the edges and 2x 2m in the centre to create the best visual appeal, totally at your request.

Where can I view a sample?

View samples in Rolleston here… 

24 Sheridan Drive, Rolleston is where you can view a 9m installation (in this situation it's a test being close to the curb, normally we install +30mm away from the curb) v 26 Sheridan Drive is the preferred method of installing , or buy and collect the KERBY™ orders from (by appointment on 021 1144014). Brookside Park end on Lowes Road is the best place to see heaps of samples on both sides of the road, and compare against flat folded ramps and flag poles too! 48-50 Strauss Ave for straight length installs and Beaumont Drive or Blue Jean Ave or 12 Mahy Place for samples of acute or convex curve installs.

View samples in Auckland here…

256 Govan Wilson Rd, Whangaripo 0985 Warkworth, Auckland

Villa 6, 21 Fairview Avenue, Fairview Heights, Auckland

1A Farnham Street, Parnell, Auckland.

79 Michaels Ave, Ellerslie, Auckland

14 Waimoko Glen Swanson Auckland

11 Pierce Road, Milford, Auckland

Suite 3 14 Burleigh Street, Grafton, Auckland

1/86 Kauri Road, Birkenhead, 21 Soldiers Place, Auckland

8 Nellie Drive, Kumeu, Auckland

11 Sturges Avenue, Otahuhu, Auckland

View samples in other areas here…

29a Wakefield Street
9 Everest Way, Springston, Springston
12 Cobble Court Lincoln
19 Benashet Drive, Lincoln
7 Hull Cress, Lincoln
6b Belview Drive, Prebbleton
11 Dewar Lane, Prebbleton
54 Birches Rd, Prebbleton
40 Preston Ave, West Melton
6 Country Lane, Leeston
724 Selwyn Road Selwyn
10 Newbrook Terrace, Darfield
16 Monteith Grove, Brooklyn, Wellington
29a Wakefield Street, Wellington
4 Gladstone Road, Hawke's Bay, Bluff Hill, Napier
110B Harakeke Drive, Wharewaka, Taupo
385 Bainfield Road, Invercargill
4 Fantail Crescent, Boambee East, New South Wales, Australia, Sydney

Is this council approved?

We have spoken to the Selwyn Council regarding these ramps and at the time they appear to have no issues as long as it doesn't prevent them performing maintenance on the gutter (as in covering a manhole or drain).

Do you deliver?

Yes. Please let us know your physical address, and then your email address and we can email a quote to you.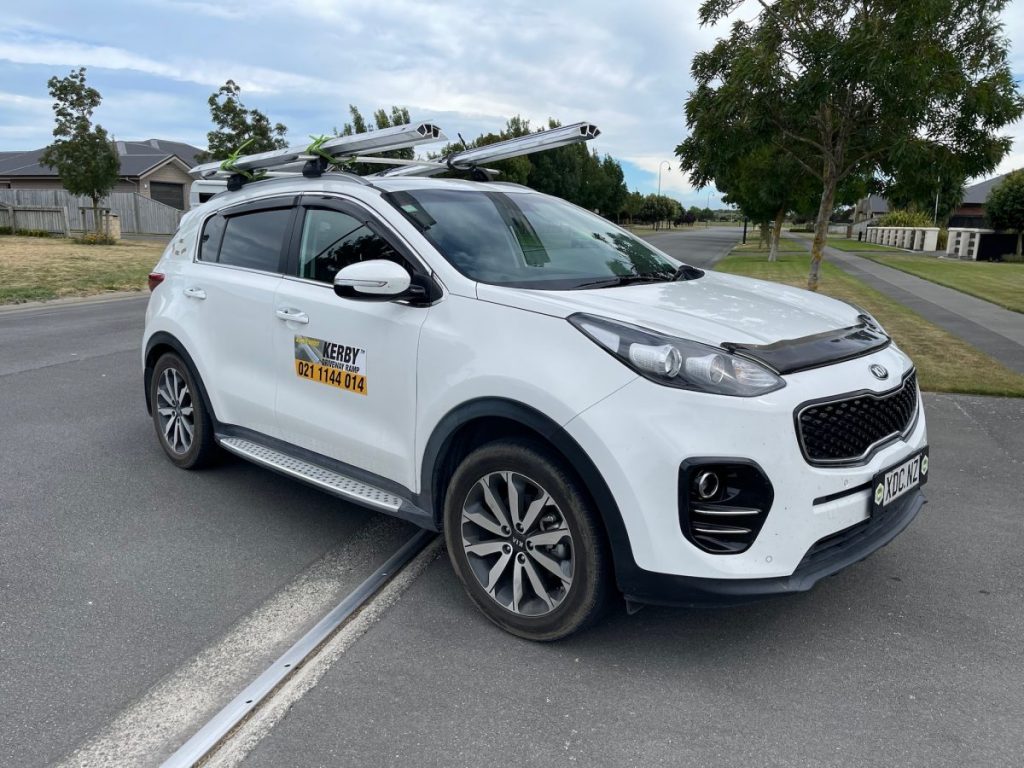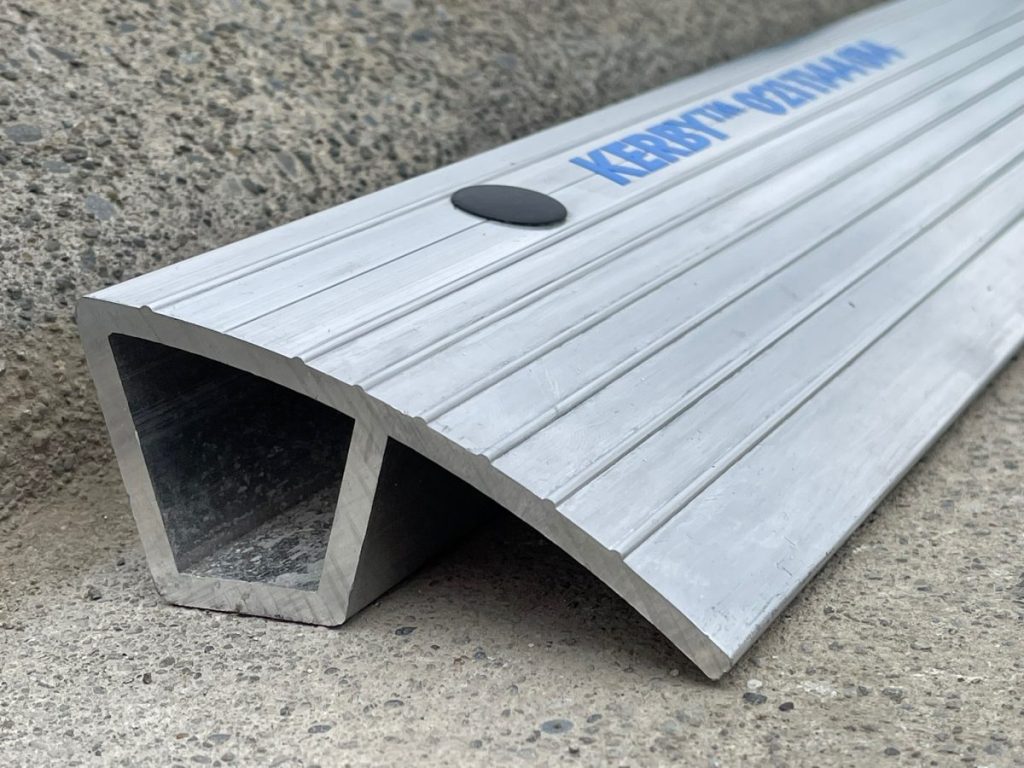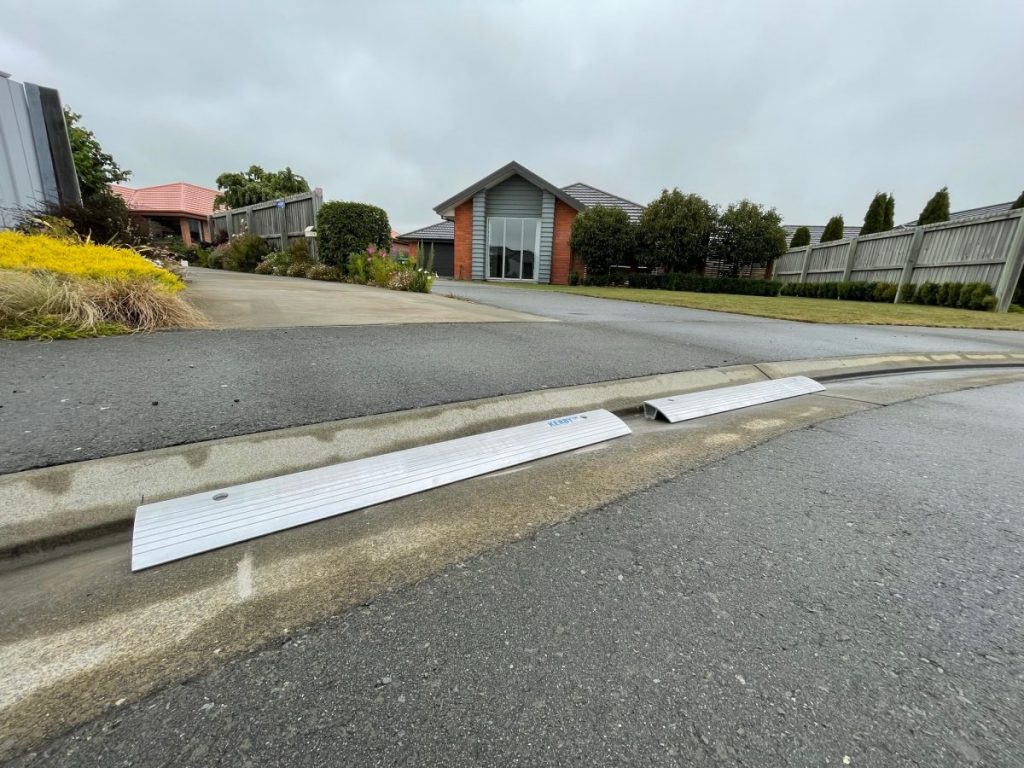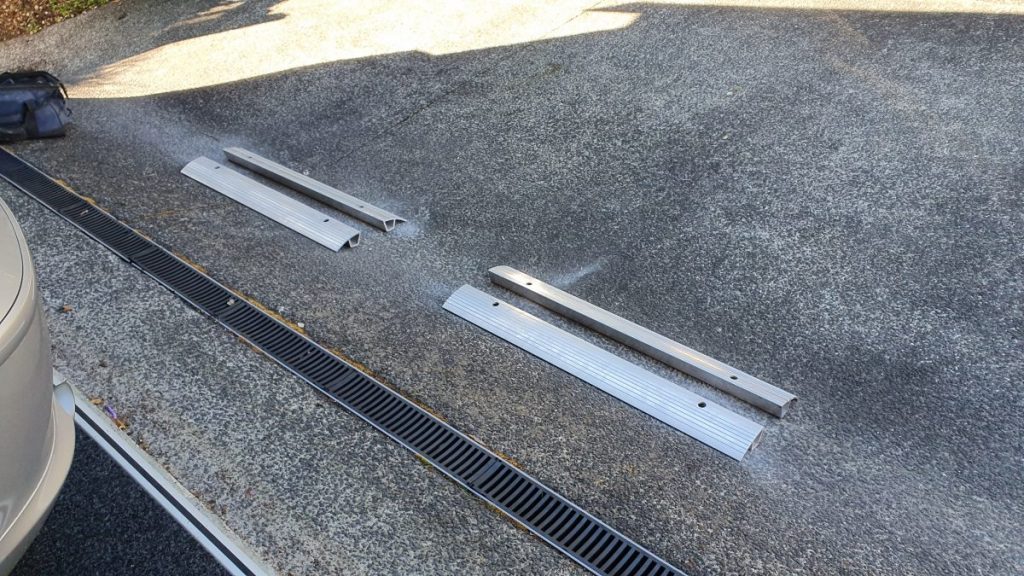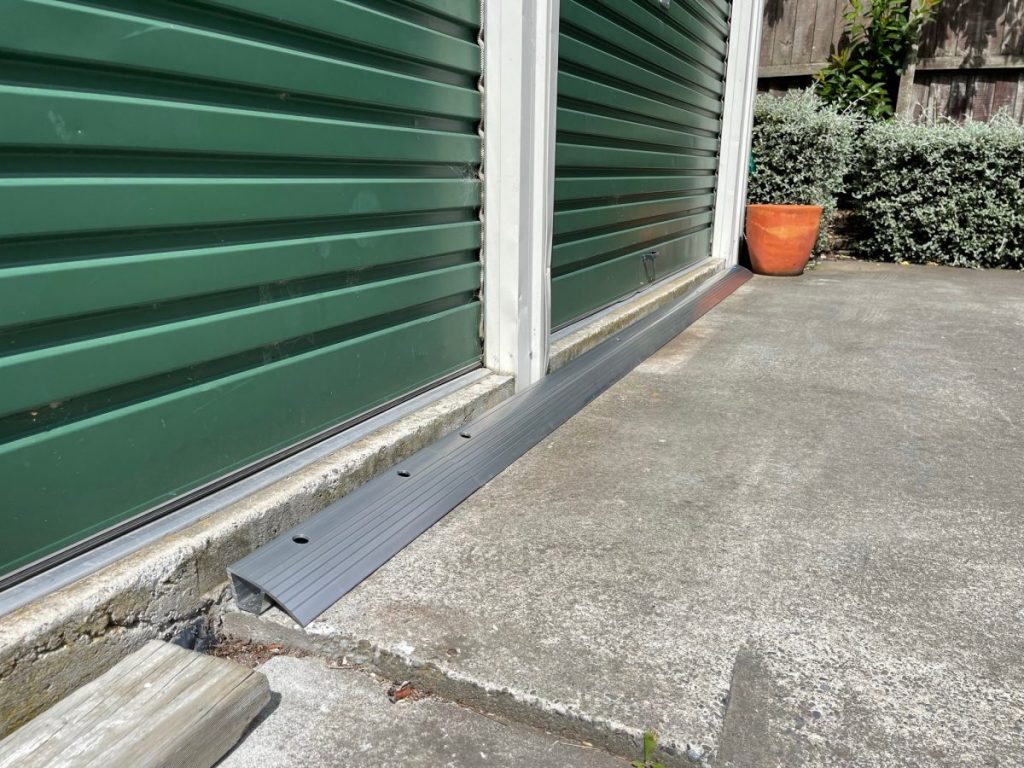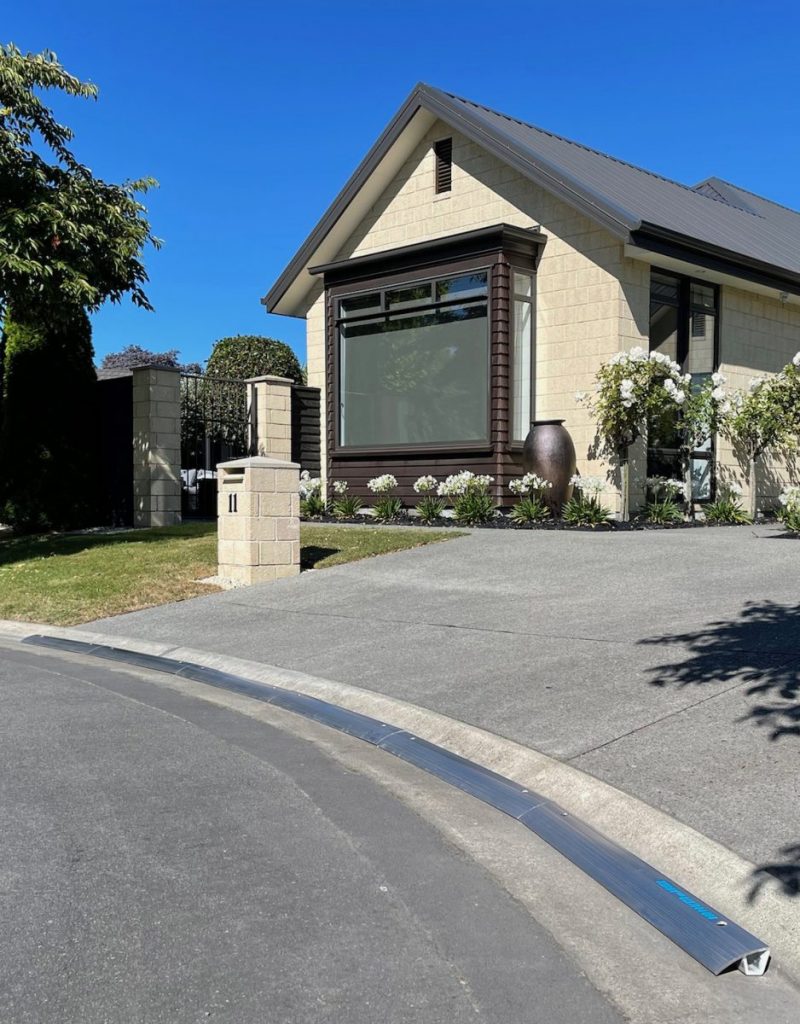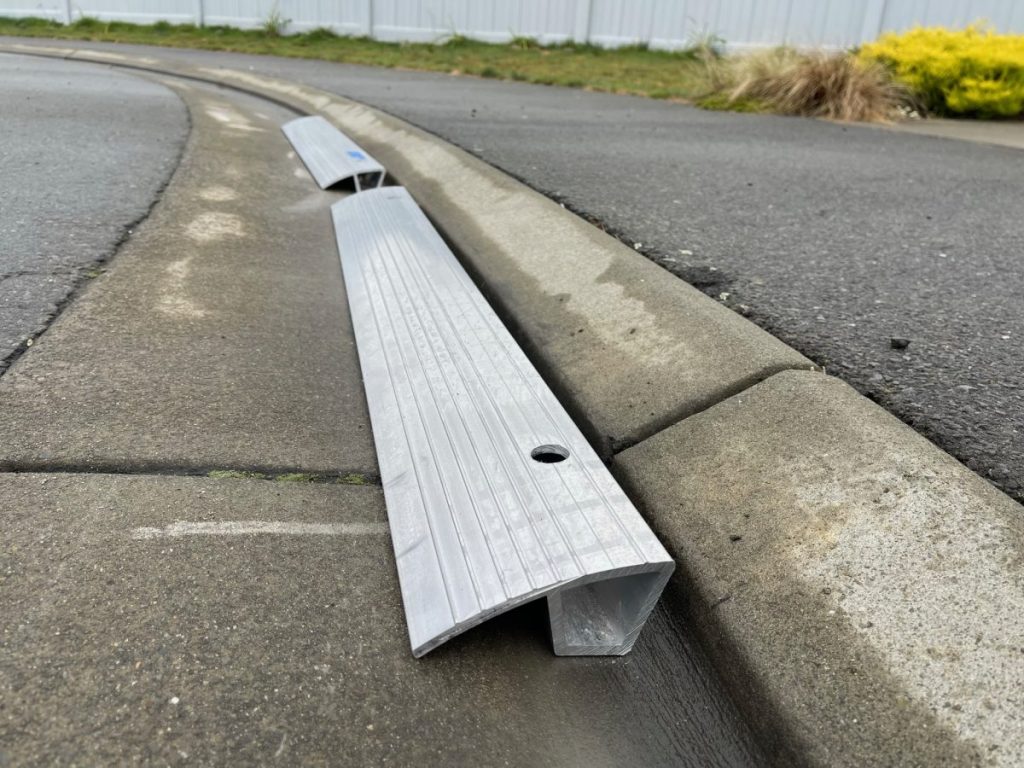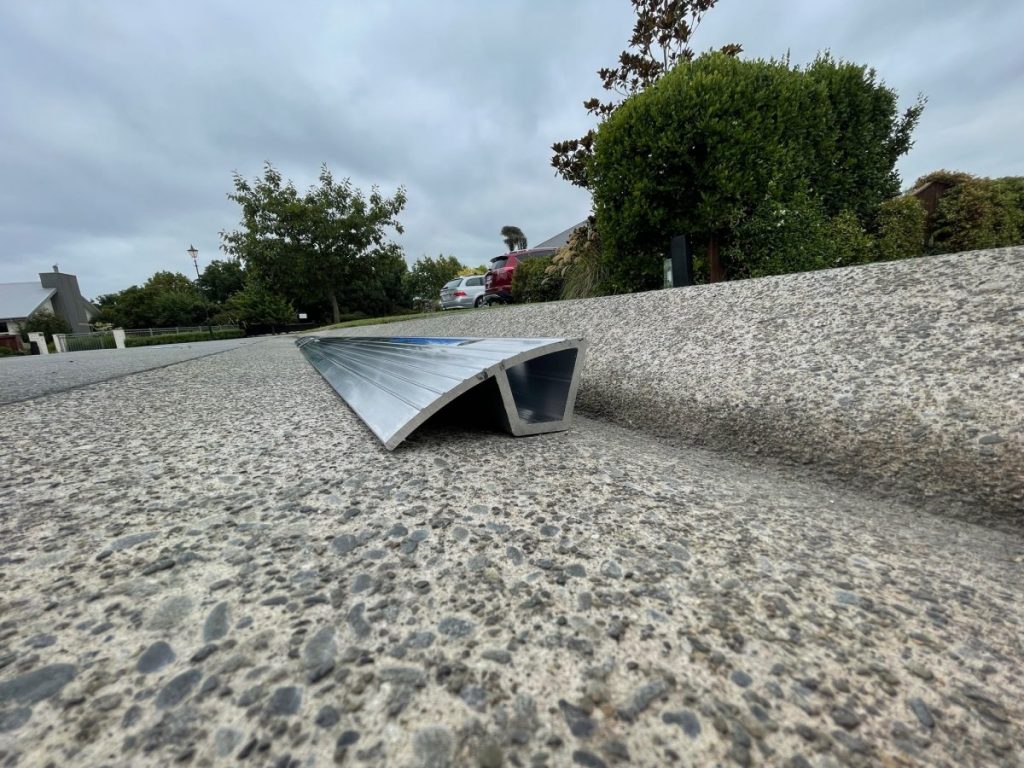 DISCLAIMER
We will endeavour to provide the best quality products and service at all times and follow up when we can in between installing products elsewhere. Please note that concrete is not an exact science and I have to do my best to work with what's there in your driveway area (curves, fluctuations, out of level, bumps and deformations etc), and can only do my best at the time of installation with what is there currently in front of me. There may be a slight gap between the KERBY™ lengths or a different measurement of the offset away from the curb to the KERBY™ extrusion each end and in the middle due to the nature of the concrete and curve of your driveway at your place.
NB: Please make sure you read these notes thoroughly and measure up your gap wisely and correctly to what you envisage the width of the access point is that you require, the way you use it, and relay the correct data to us via email or text or our contact form here. We cut and install KERBY™ lengths to YOUR measurements after you engage with us or call/request KERBY™ products. In the occurrence that your measurement is too small (or short), we can add increments of 0.5m-1m lengths to each side of the existing installation at a later date as per the pricing table. Please also note that a drain or a sump cannot be covered by KERBY™ as the council need to access these. A significant fee will be charged for lifting, un-intsalling, moving or replacing KERBY™ if it's found to be in the wrong place or if you want it moved. Please note that when you engage our services for products you agree to our T&C's which are available here.